Photographs are really wonderful when you are making lots of changes over it. With the help of the photo editing tools you can make a simple photo look funny and hilarious. For these types of looks you can simply read this tutorial which may help you effectively.

Here I will be showing you two effects which will be really easy and effective.

Original cute baby picture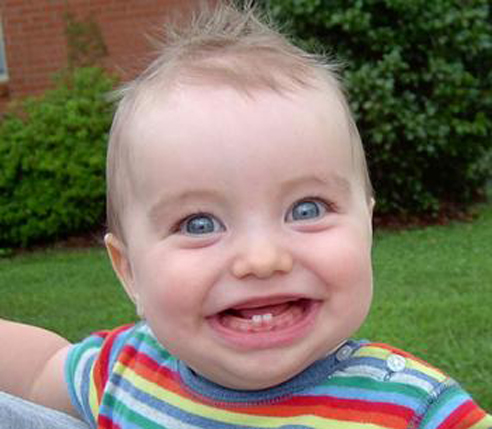 Check this out: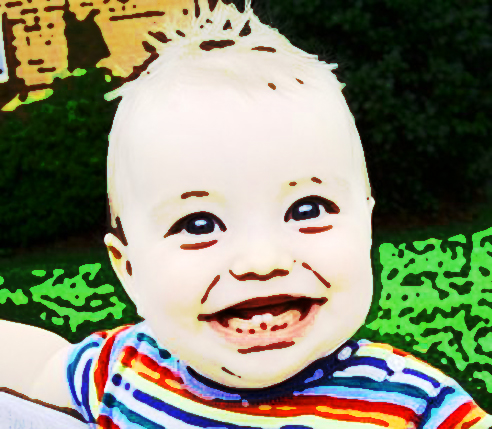 Procedure: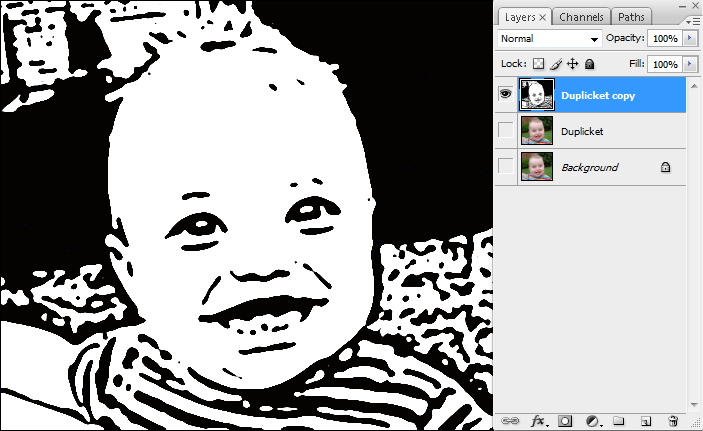 Background Duplicated> Blur> Gaussian blur
Background Duplicated> Filter> Stamp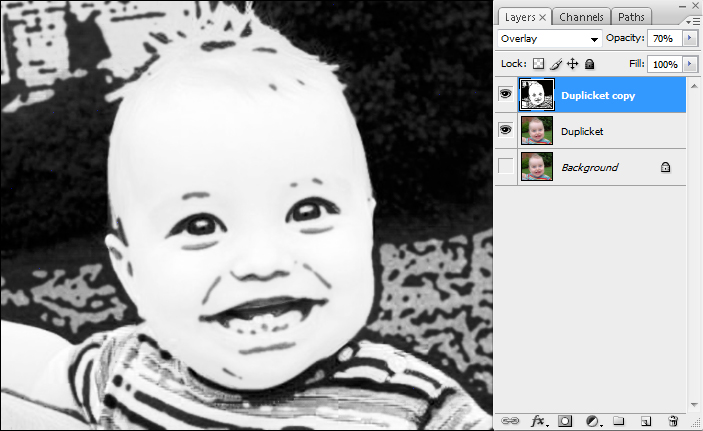 Slightly blurred in the Stamp layer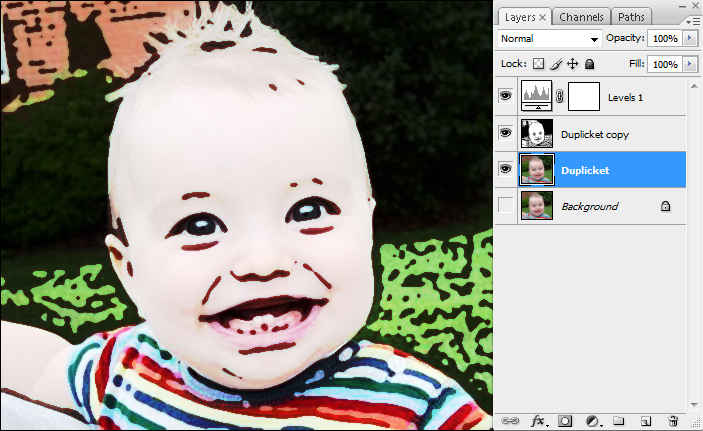 Blur Layer above the Stamp layer. Blend mode> Overlay. Opacity= 70%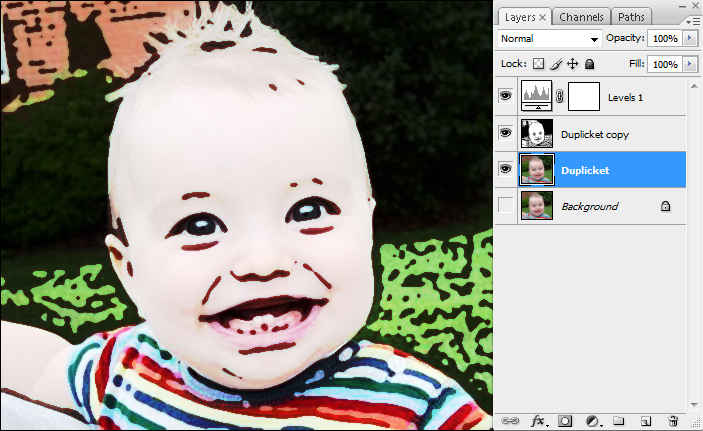 Then for changing the line thickness add the level adjustment to the stamp layer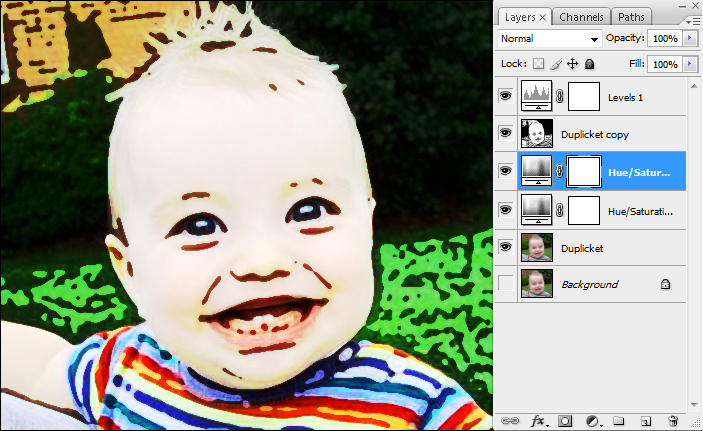 After that add hue saturation above the blurred copy and according to the picture you can increase or decrease the whole thing.

Like this you can easily give funny yet amazing tone to your regular photos.